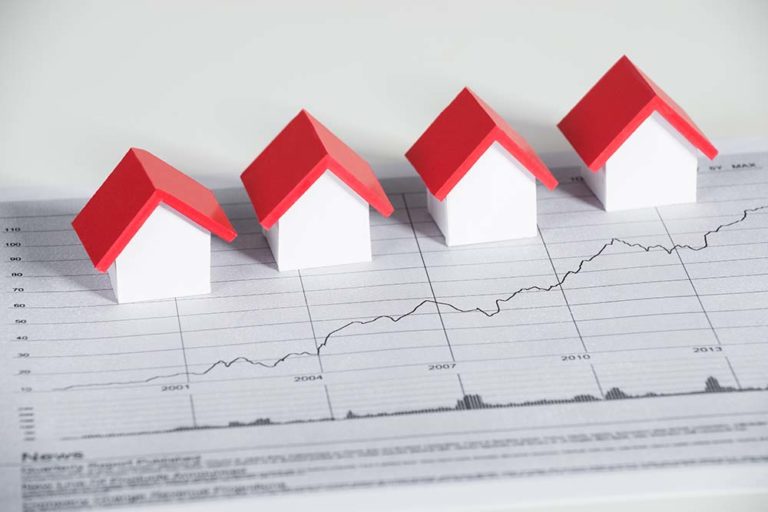 There is a wide range of housing related data sources that are easily accessible and readily available for you to analyze and incorporate into your predictive models or business forecasts and strategy. As a business owner, you may be looking at long term growth trajectory and need to target areas to expand your business into. Utilizing housing and other real estate data can be a great indicator of the economic health of a particular market you are already considering, or a way to identify markets that are similar to the areas and market conditions where you already have proven success.
Types of Housing Data and Why You Would Use Them in Models and Forecasting
The following is a sample of the data points available and how each can be utilized as an indicator of economic health, growth, and decline.
Existing Home Sales: Measures the health of the real estate market. This indicates overall economic health as well as desire to live in an area long-term.
Median Sales Price of Houses Sold: Describes supply and demand of housing in the United States and can predict consumer behavior around purchasing or renting housing.
Homeownership Rate: Provides an indication of the percentage of the population that owns as opposed to rents. This gives an indication of the stability of real estate markets as well as economic stability.
Supply of Houses in the U.S. The month's supply is the ratio of houses for sale to houses sold in the US, indicating how long the current for-sale inventory would last given the current sales rate if no additional new houses were built. This is indicative of supply and demand of houses in the US, as well as the overall economic situation.
Households with a Mortgage. Total units owned with a mortgage or loan describes the ability and desire to purchase a housing unit. This is indicative of the overall economic situation, availability of loans, housing market prices, and the desire of occupants to remain long-term.
New Private Housing Units Authorized by Building Permits: Provides a general indication of the amount of new housing stock that may have been added to the housing inventory. Since not all permits become actual housing starts and starts lag the permit stage of construction, these numbers do not represent total new construction, but should provide a general indicator.
New Privately Owned Housing Units Started: Indicates the amount of new housing stock added to the housing inventory. This is indicative of total new construction and provides a general indicator on construction activity and the real estate market in the US.
Learning How Housing Data Can Relate to Your Business Objectives
Depending on your business model and objectives, these housing data can provide insight into market dynamics which can impact your business performance. You may be targeting high growth areas to expand into, or you may need to target areas where housing is viewed in a more short-term manner, or you may simply want to analyze how supply and demand of housing impacts your business long term.
Utilizing these housing data where applicable and relative to your business and designing your data and analytics strategy to include these indicators can further refine and improve your business insight and forecasts.